Top 5 Reasons To Get An Oil Massage
What a better way to end this year is by treating yourself to a spa day? There is no better way to end this year than getting an oil massage. When it comes to massage and spas, you will always advise visiting professionals who know what they are doing and are certified to do their do; this means that you are guaranteed a relaxing time. 
Oil massage not only feels good on your body, but it also has a lot of health benefits and is the perfect way to restore your body and relieve it from stress. So, without further ado, let's learn more about stone massages and their health benefits.
1. Slows down the aging of the skin
The most common use of olive oil is to slow down the aging of facial skin. This product is rich in plant-based antioxidants that help reduce wrinkles, crow's feet, and lines that appear on the forehead, outer corner of the eyes, and side of the lips.
Olive oil helps maintain skin elasticity and firmness by providing more collagen and elastin, which are the two main compounds. It moisturizes and intensely nourishes the skin and is loaded with nutrients like fatty acids, vitamins E and A. This contributes to the maintenance of the skin's health and elasticity by preventing premature sagging and aging.
2. Moisturizes dry skin
A massage with olive oil provides intense nutrients for the skin and penetrates the inner layers to retain moisture. Rich in antioxidants and fatty acids, olive oil helps reduce dryness, chapping, itching, and soothe skin irritations and microbial infections.
It creates a protective barrier on the skin's surface that prevents moisture loss from the skin's surface. In addition, the antioxidants preserve the elasticity of the skin and are a good remedy against skin discoloration.
3. Relieves stress
Our lives are filled with stress and tension caused by expectations, whether at work or at home. We are constantly plagued with urgent projects, deadlines, unpaid bills, and family commitments. This often pushes us to the brink of depression, and our bodies beg us to relax our minds in a satisfying way. A relaxing massage with olive oil calms the nerves, increases blood circulation, improves our energy level, and supplements our body.
4. Repels stretch marks
Women have softer and more delicate skin compared to men, and stretch marks can be caused by a sudden increase or decrease in weight or pregnancy. This makes women uncomfortable and uneasy wearing dresses that show the belly.
A warm olive oil massage on the affected areas and effective stretching bring quick results, as by massaging the skin, the oil is completely absorbed into the pores. An olive oil massage improves blood circulation and moisturizes the skin to make it soft and supple, which helps reduce stretch marks.
5. Helps you sleep better
Sleep is an integral part of human life, as it provides natural rest for the mind, body, and soul. A relaxing olive oil massage can help treat sleep disorders and insomnia, which in many cases are caused by excess stress, muscle pain, and headaches.
It helps relieve sore muscles, improves blood circulation throughout the body, lowers blood pressure and heart rate to relax the body, and promotes a night of peaceful and soothing sleep.
Final thought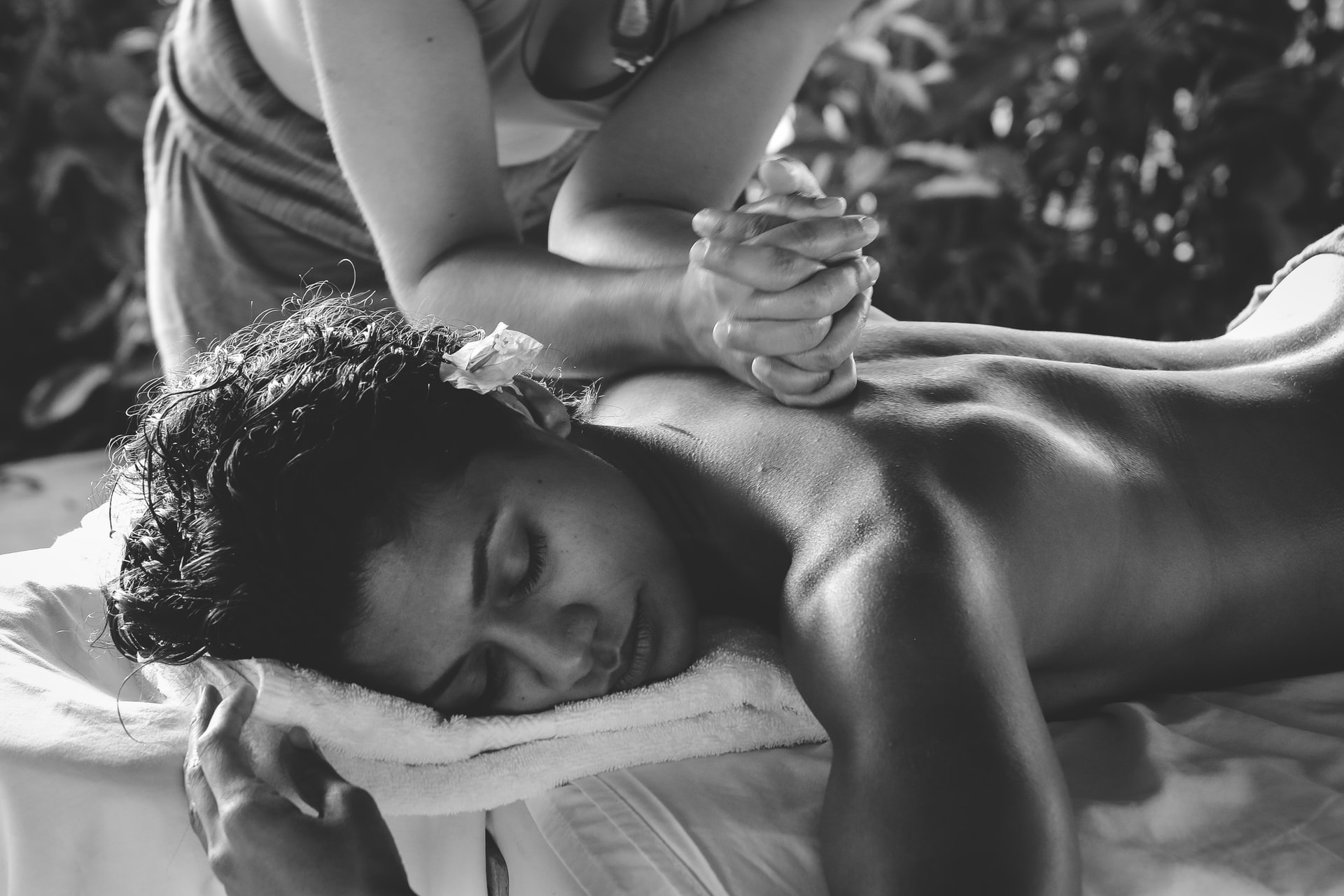 Hot stone massage, acupuncture, oil massage, and cupping are things that can provide many benefits and enjoyment, but it all depends on the therapist's expertise. The expert massage therapists at Body & Balance – Central Australia are guaranteed to provide a completely blissful experience. 
Give yourself the spa day your body deserved after this stressful year; treating your body well is a way to take care of your mental health and is perfect for treating yourself during this holiday season. So what are you waiting for? Get in touch with them here and get the massaging that you've been dreaming of.