Healthy Recipes from Gordon Ramsay – Part 2
When you hear the word 'healthy eating', anyone will think of plain and boiled food without any herbs and spices. However, Chef Ramsay knows the perfect recipes that will have both a mouth-watering taste and improve your health. So, let's check them out!
#1. Healthy Full English Breakfast Recipe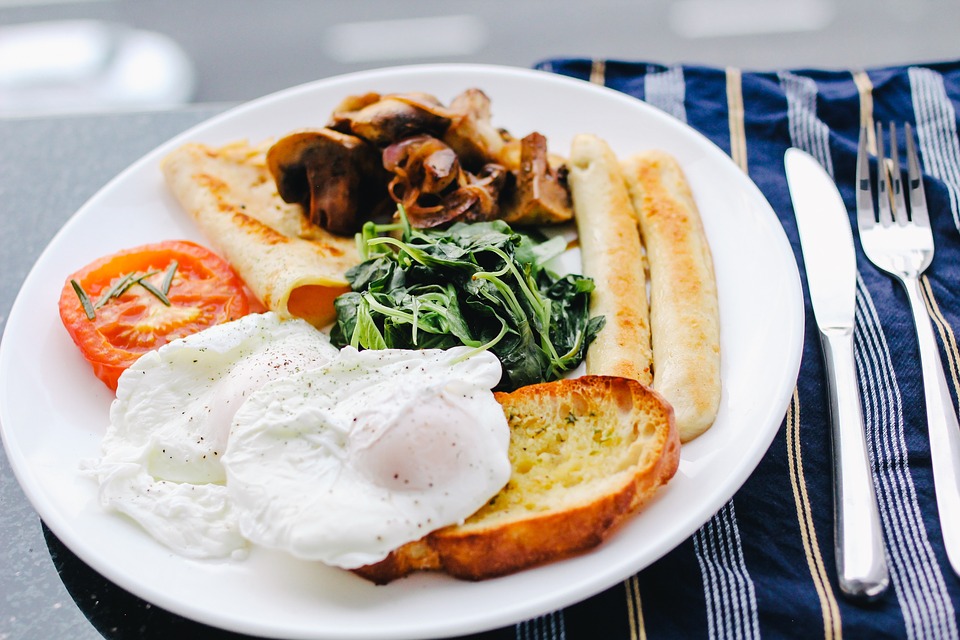 Why do all doctors say that breakfast is 'the most important meal of the day'?
Because it means that you are breaking a whole night's fasting period. Breakfast typically boosts your energy levels and provides you with the necessary nutrients to face an entire day of work or study.
This recipe is one of the classic breakfast meals created by Chef Ramsey!
Ingredients:
How to prepare:
1. Preheat the oven at the highest temperature. Taking a quite large baking sheet, put some foil paper over it and then brush with some extra virgin olive oil.
2. Cut the mushrooms and cherry tomatoes and place them on the baking sheet. Pour some olive oil and sprinkle a pinch of salt and pepper over the vegetables. Now, lay the smoked bacon rashers on the baking sheet and then place it under the oven grill for only 10 minutes. Once the bacon is golden brown and mushrooms and tomatoes are tender, turn off the oven and remove the baking sheet.
3. Next step is to poach the eggs. Half-fill a large shallow pot with water and bring it to simmer. Meanwhile, break all the seven eggs each into separate cups or small bowls. Add some vinegar to the simmering pot of water and whip the water in a circular motion to create a swirl effect with the help of a whisk. Then, gently add the eggs one by one in the center of the swirl. Lower the heat and let the eggs be poached for 2 minutes.
4. Carefully removed the poached eggs, place them on slotted spoons and sprinkle some pepper over them. Take the bacon, mushrooms, tomatoes and toasted loaves of bread and serve them on plates along with the poached eggs.
Healthy juice as in apple, mint, spinach, lime and cucumber juice!
Believe me, this is a wonderful skin elixir that will surely give a sparkle to your skin.
What you will need:
Instructions:
1. Roughly chopped the apple and cucumber. Place all the ingredients in a juicer and blend them until smooth. You can add some cold water to the mixture.
2. Once the juice is ready, pour in a tall glass and serve with ice cubes.
#3. Raspberry and Chia

S

eeds Jam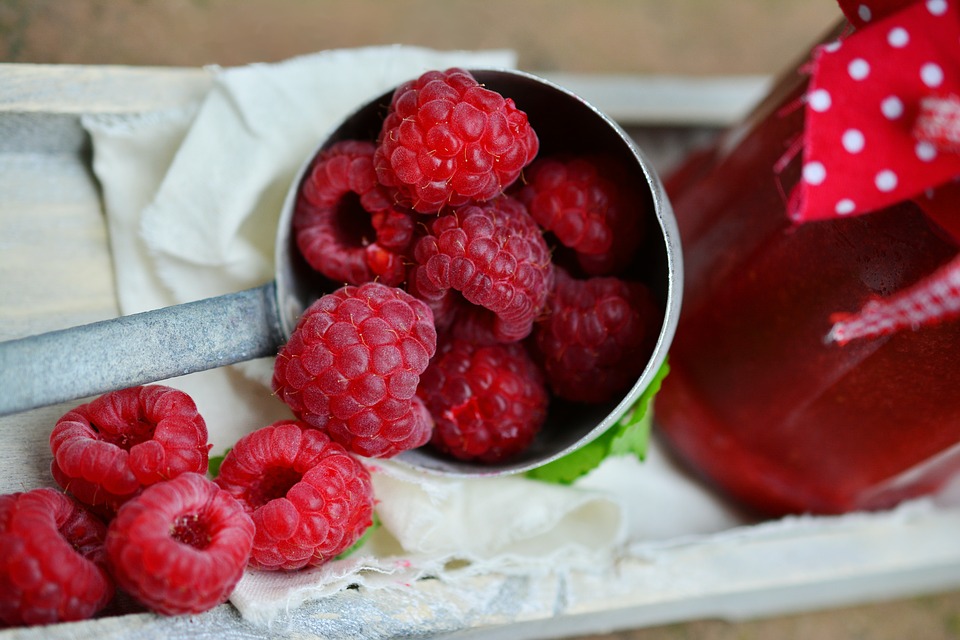 You must be familiar with raspberry, but what about chia seeds?
Chia seeds are edible seeds that are native to Mexico and Guatemala and were once used by ancient Mayans and Aztecs. These seeds may be tiny in appearance but contain great health benefits.
Below you will find some of its health benefits:
Chia seeds are an excellent source of fiber and omega three fatty acids.
The high fiber and protein content in chia seeds can help you to lose weight.
Chia seeds may lower the risk of heart diseases
Studies have shown that chia seeds improve insulin sensitivity and blood sugar control.
Research indicated that eating nearly 40 grams of chia seeds daily can reduce chronic inflammation.
Now that you have identified the benefits of the chia seeds, let's move on to the recipe!
Ingredients:
Three tablespoons of chia seeds
Cooking Instructions:
1. If you are using frozen raspberries, defrost them. After putting the raspberries and lemon juice in a blender, add honey and blend until the mixture becomes smooth. You can taste and see whether the mixture needs more honey or not.
2. Now, add the magical seeds: chia seeds and blitz again.
3. Now, pour the mixture into a clean and sterilized jar and keep in the fridge for over 2 hours.
And your healthy jam is ready to be poured on freshly toasted bread!
These three healthy recipes do not require much time and effort and will help to have a more balanced lifestyle without worrying about your waistlines!
Do you think you can prepare these recipes? Please share your comments!