Why You Should Use Orthopaedic Insoles
Summary:
– The orthopedic insole: in case of foot deformity
– Effects of the sole: correction and relief
– Different types of orthopedic inserts
The podo-orthesis can take different forms, depending on the pathology of the foot to be treated:
– orthopedic insole;
– orthopedic shoe;
– foot splint;
– onychoplasty, etc.
There are different types of orthopaedic insoles, also known as foot orthoses.
The orthopedic insole: in case of foot deformity
When the foot is normal, walking takes place without any major problems: the foot stretches, the support zones are well distributed and no discomfort is noted.
But sometimes, an imbalance in posture or a hereditary problem can lead to certain foot deformities such as :
– Hollow feet;
– claw toes;
– hallux valgus…
This modifies the structure of the foot, the areas of support will be changed and this causes :
– pain;
– discomfort when walking;
– lameness;
– corns and calluses on the feet…
Effects of the insole: correction and relief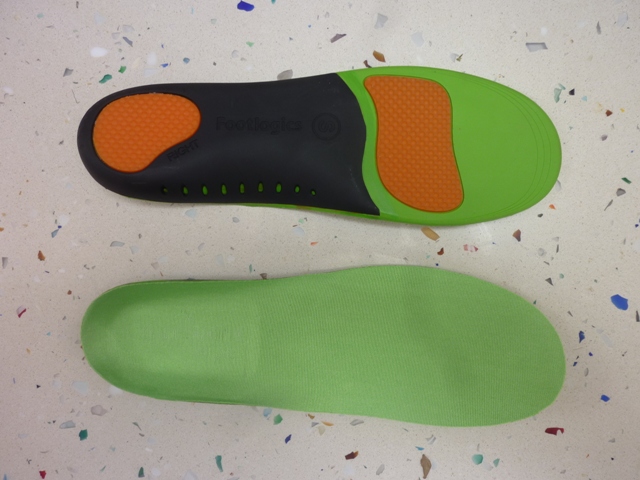 Orthopaedic inserts are a substitute and help to correct these malfunctions. They are inserted into the shoe and allow :
– to better distribute the support of the body on the feet and reduce the pain (corns);
– to ensure an effective support of the foot, especially when the feet are flat or hollow;
– to balance walking, especially when the foot turns inwards or outwards;
– to reduce shocks suffered during walking or sports activities.
They are made to measure after examinations. They are therefore completely personal. The pedicure-podiatrist makes them according to :
– a clinical examination;
– the foot print;
– a posturology examination.
Good to know: several studies seem to show that the prescription of orthopedic inserts should be moderate in case of talalgia, because they would not relieve pain.
Different types of orthopedic inserts
A distinction is made between conventional orthopaedic inserts and foam inserts.
Classical inserts: against pain
Classic orthopaedic inserts are integrated into everyday shoes. They are practical and take up little space.
They are used preferentially to reduce pain caused by uneven support.
Foam insoles: correcting problems
Foam insoles are manufactured according to the foot print. They help to correct the support and reduce shocks.
They are often quite thick and practical in sports shoes, and are less suitable for town shoes.
Note: these insoles are washable.
Are you looking for treatment with orthotics?
Orthotic devices are an external support system used to guide, control or temporarily stabilize the affected joint to modify and correct its structure and function, whether it is a brace or insole. At Darwin Foot Clinic in Darwin, Humpty Doo, Casuarina, their podiatrists can prescribe, design and manage your custom orthotics.
Remember to share your experience with our readers. Please write down your comments in the section below.