Say No to Missing Teeth and Yes to Dental Prosthetic
Dental Prosthetics
The overall facial appearance is one of the first thing people think about when they are missing teeth. However, living with missing teeth does not only impact your smile, it means living with pain, speech and eating related issues. It can also cause the existing teeth to shift because of the empty spaces in the mouth.
Having the missing teeth replaced or treated will help preserve the density of the bone that supports your teeth. It is imperative to bear in mind that when a tooth is lost, it affects the width, height and mass of the bone. Thus, resulting in the decrease of the gum tissue which in turn makes chewing and speaking difficult.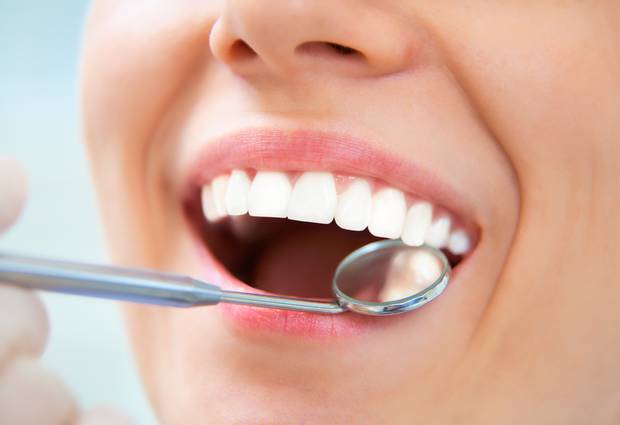 Many people live with the challenge of having missing teeth and do not know that there is a simple solution that can fix it – Dental Prosthetics. An increasingly popular trend, dental prosthetics is taking over the dental world! It is one of the most common restorative dental treatment that can correct defects and enhance the smile in a natural-looking way. If you have missing teeth, it may lead to the weakening of the other teeth because you are using less teeth to eat. Therefore, you need act quickly!
Types of Dental Prosthetics
Dental prostheses are designed according to the person's mouth size and held in place by connecting to the teeth, dental implants, suction and held passively by the surrounding muscles.
There are different types of protheses:
Dental Crowns
Crowns are the simplest type of dental prosthetics. If the problematic tooth is strong enough to sit in its socket, it can be capped with metal or ceramic. Ideally, crowns blend in flawlessly with the natural teeth around them, matching the shape and colour of the tooth they are meant to replace.
Similar to crowns, bridges sit on two or more teeth. It is a combination of two crowns and several false teeth that spans several teeth. It is matched to the neighbouring teeth in colour and shape.
Dentures are the most renowned and familiar form of dental prosthetics. Either full or partial, they are held in the patient's mouth by suction or the surrounding muscles. Unlike crowns and bridges, full dentures do not need to match the colour or shape of any natural teeth.
Dental implant is one of the most complicated dental prosthetics. They permanently replace the teeth of the patients. They are attached to the patient's jaw and abutments sit on top of the implant.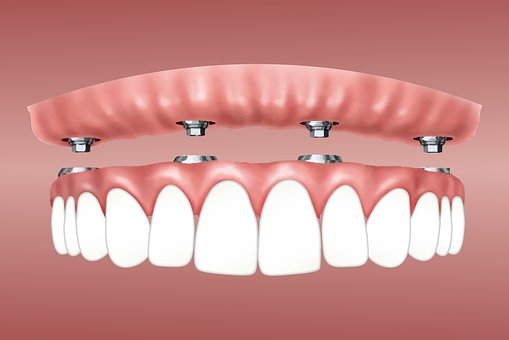 How to Maintain Prosthetic Teeth
Even though prosthetic teeth remove the concern of cavities, it is still important to brush and floss after every meal because the tissue around them is still prone to gum disease. A Good hygiene will keep your gums healthy and your prosthetic teeth in good condition for the years to come.
Practice good oral hygiene
In order to prevent bacterial infections, you need to brush and floss regularly. If not, infections may weaken your gum and cause your jawbone to recede. Therefore, your prosthetic teeth will become loose or even fall out.
Choosing tools that are specifically designed for dental implants can help keep your prosthetic teeth in good shape longer. The old or regular toothbrush or floss you use may damage them.
Visit the dentist for regular check-ups
If you have prosthetic teeth, scheduled bi-annual check-ups with the dentist is important. This will help ensure your prosthetic fit appropriately, are in good condition and give you a thorough cleaning to keep your gums healthy.
You need to avoid all tobacco products. Smoking for instance has been shown to inhibit blood flow around the gums and teeth. If your mouth and gums do not get sufficient blood, this may impair healing and increase the risk of bone loss.
Avoid all food and beverages that could stain
Coffee, wine and dark sodas are a few of the biggest offenders when it comes to staining teeth. Sweets, blueberries and raspberries are also known for staining teeth. You need to protect your prosthetic teeth by avoiding anything that could potentially stain it.
Get the Teeth You Deserve
The right prosthetic will definitely help you regain the full and beautiful smile which you deserve. It will restore your confidence and increase its ability to function properly without causing strain to your jaws and other oral structures.
If you are ready to stop letting missing teeth hold you back from the life you deserve and enjoying the food you love, you need to act quickly and phone DANDENONG DENTURE CLINIC today! They serve clients throughout Dandenong.
During the consultation, the dentist will thoroughly assess your mouth health in order to determine which dental prosthetics you need. He will take the time to discuss the options with you, ensuring you make the best decision for your needs.