Relaxing Pamper Day in Melbourne – Part 2
In the first post of this 2-parts series, we've covered 7 types of massage treatments you may find in the professional spas in the region of Melbourne. Head over to that segment if you want more details about :
Remedial massages
Foot massages
Chinese massages
Deep tissue massages
Couples massages
Lymphatic drainage massages
Full body massages.
Below are 6 more types of treatment you might get at Bourke Street Massage spa salon to help you kick back and relax:
8. Cupping therapy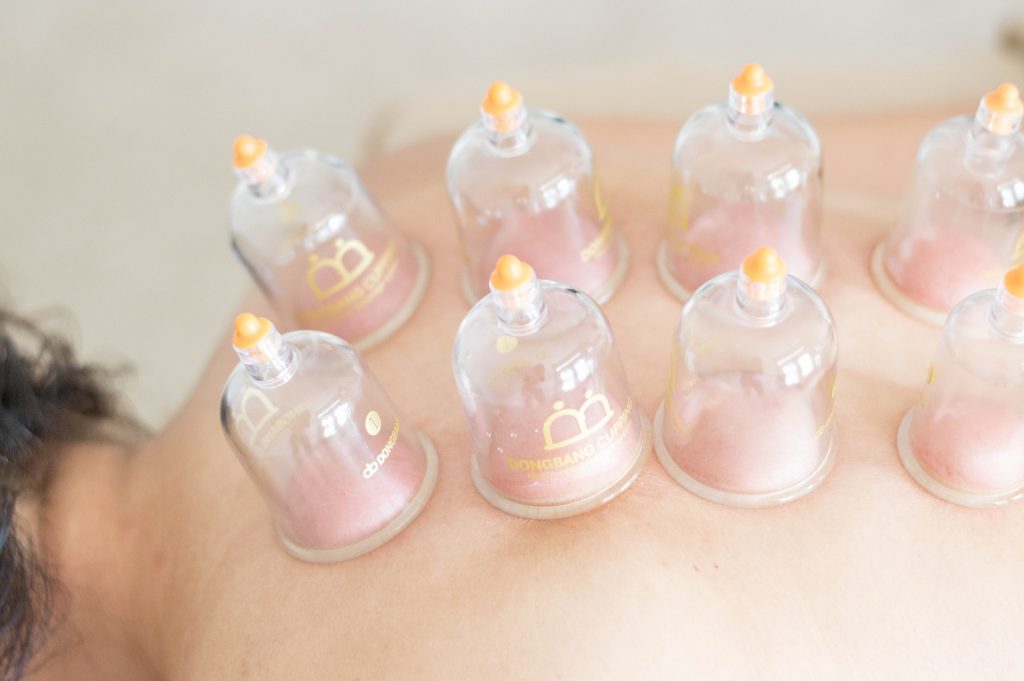 What is it?
Cupping therapy is an ancient Chinese treatment that dates to mid-4th century B.C. Believing that good health is linked to the steady and unencumbered flow of "qi" in the body, cupping was created to remedy the problems of stagnant blood and poor energy flow in the body. Made of glass, bamboo, or silicone, the cups are suctioned onto the skin.
What are the benefits of this type of therapy?
It helps to alleviate chronic back pain.
It relieves inflammation.
It improves blood flow.
It stretches the muscles.
It can calm the nervous system.
9. Hot stone massage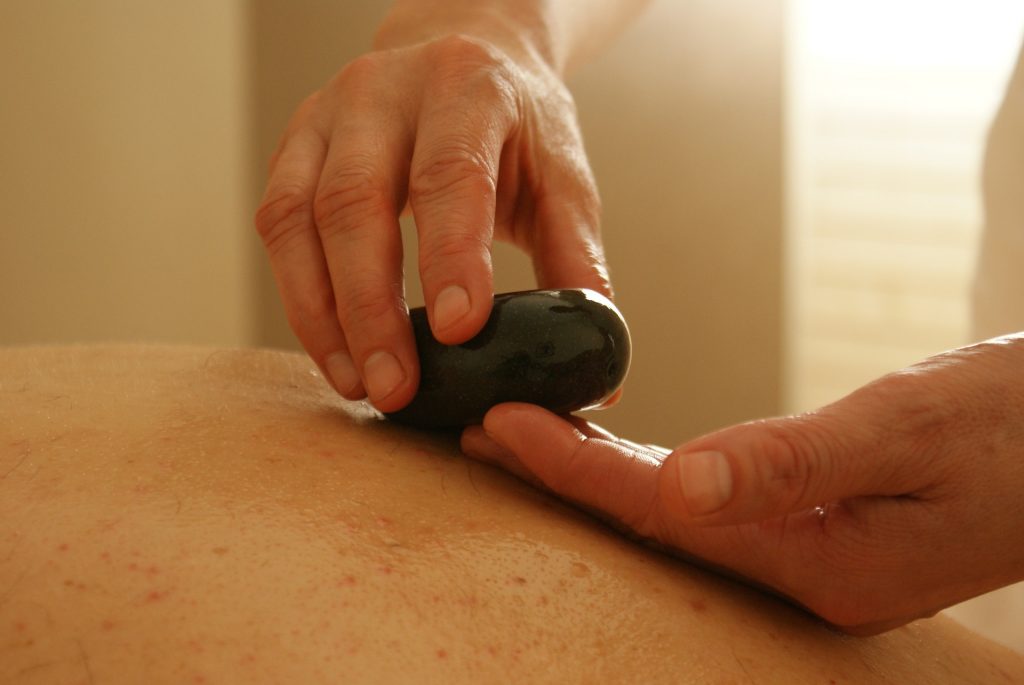 What is it?
By means of smooth, heated stones to warm up tight muscles, the massage therapist will massage you by tapping, kneading and by using long strokes and circular movements. This treatment involves using smooth stones that are heated to around 130 degrees Fahrenheit. The stones are either placed on specific points on your body and or held in place while the massage therapist applies deeper pressure to those areas. These areas include the spine, stomach, chest, feet and toes.
What are the benefits of this type of therapy?
It provides relief fibromyalgia, arthritis and carpal tunnel syndrome pain.
It helps decrease pain and muscle spasms.
It can reduce chronic stress.
It aids in easier mobility and movement.
It relieves pain created by strained and contracted muscles.
10 Prenatal massage
What is it?
Due to body shape and posture changes, massages for pregnant women must be very different from normal massages. Which is why it is recommended to get your massage done by a trained specialist who will make accommodations for you. From special cushioning systems to holes that allow you to lie face down safely, the therapist will ensure that the treatment is adapted for the anatomical changes, such as growing belly and breasts, your body goes through.
What are the benefits of this type of therapy?
It lowers anxiety.
It decreases swelling.
It reduces back and leg pain.
It improves the quality of sleep.
It lessens the stress hormone levels in the body.
11. Aromatherapy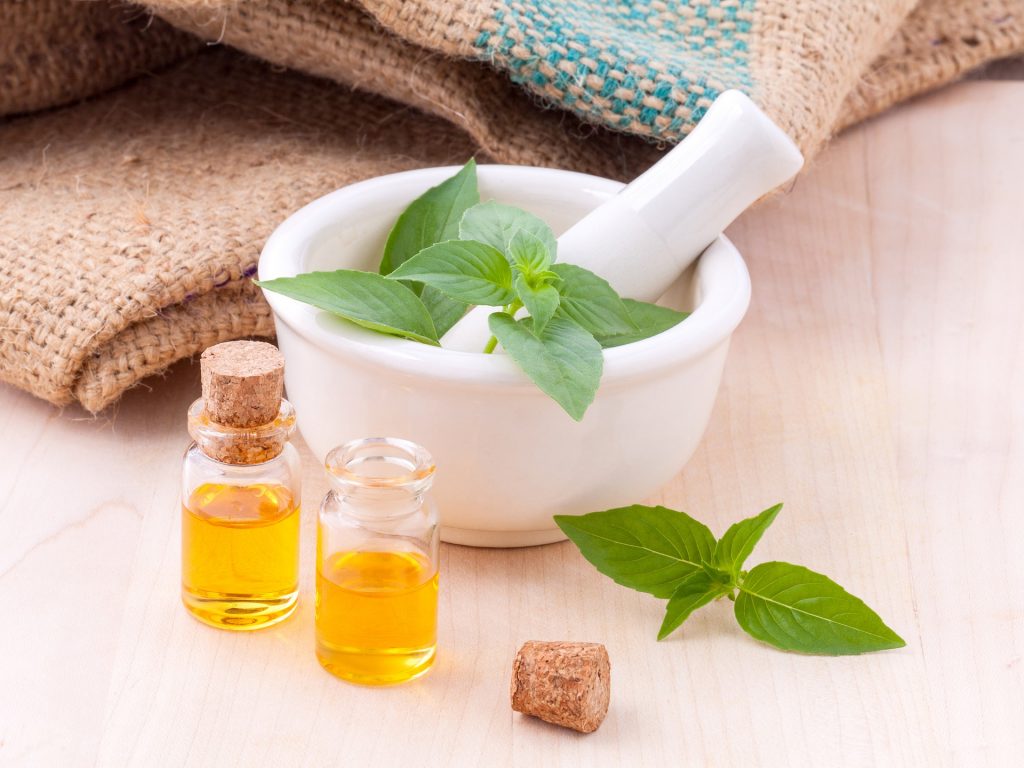 What is it?
Aromatherapy is a type of treatment that involves using essential oils that are extracted from plants. This type of massage is not a one size fits all type of massage. Not only does the style of treatment and the degree of customization vary, but the quality and type of essential oils used also vary widely. Based on your unique concerns or health goals, the therapist will pick from one or more premixed blends to help you. The blends will vary from lavender to rosemary.
What are the benefits of this type of therapy?
It reduces stress and anxiety.
It may help soothe sore joints.
It is helpful in treating headaches and migraines.
It may improve digestion.
It can boost immunity.
12 Back walking massage
What is it?
Back walking massage, also known as 'ashiatsu' involves having someone walking on your back in a semblance of deep tissue massage. Originating from the East, it requires that the massage therapist walks on your back to knead your back muscles with their heels of their feet. They will use their weight to while working on pressure points in your shoulders and back.
What are the benefits of this type of therapy?
The deep muscle penetration can provide stress relief.
It releases trigger point tensions.
It can improve flexibility by kneading the deep muscle fibers.
It Improves posture by taking off tension in the back and shoulder muscles.
It alleviates inflammation in the joints and muscles.
13. Bamboo massage
What is it?
Although one of the lesser known forms of therapeutic massage, the bamboo massage is very similar to deep tissue massage or Swedish massage. Instead of using their hands, the massage therapist uses a roll of heated bamboo to warm the muscles and knead the tissue.
What are the benefits of this type of therapy?
It can help alleviate joint stiffness.
It can help you sleep better.
It improves lymphatic drainage.
It decreases chronic pain.
It stimulates cellular activity to repair the skin.
For a well-deserved session of pampering, visit Bourke Street Massage today. They have a lot of the treatments mentioned in these 2 posts on offer. They may have just what you need!